Arch support supports the natural arch of the feet and distributes the body weight throughout. This helps diffusing the pressure around the ball and heel of the feet and relieving you from stone bruise, heel pain, and lower back pain. Arch support also prevents your feet from developing pronation (i.e. fallen arch) and supination, the conditions which directly affect your hips, knees, ankles, and spine. More information about Klas & Sylph's arch support can be found in our FAQs page.
Klas & Sylph has 3 Levels of Arch Support
Low Arch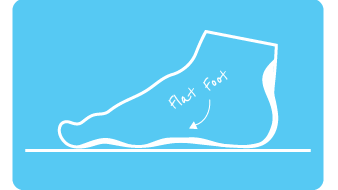 Flat Feet
Recommended
Normal Feet
Possible
High-Arch Feet
Not Recommended
Medium Arch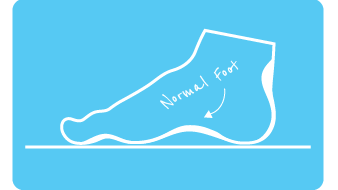 Flat Feet
Possible
Normal Feet
Recommended
High-Arch Feet
Possible
(with medium arch support)
High Arch
Flat Feet
Not Recommended
Normal Feet
Possible
High-Arch Feet
Recommended
(high arch support is available for custom order only)

Heel cup provides additional support for the heel, ensures proper landing of the feet, and prevents the feet from slipping out of the shoes (as it otherwise normally happens when wearing beach sandals). Heel cup is a built-in midsole component of our footwear.
The thickness of our heel cup varies according to midsole thickness. Klas & Sylph offers 3 levels of midsole thickness – low, medium, and high. Thicker midsole/heel cup implies greater shock absorption functionality. Yet, that also requires some tradeoff with lower flexibility. The inverse relationship between shock absorption and flexibility is explained in the next section.
(with low midsole thickness)
(with medium midsole thickness)
(with high midsole thickness)

A healthy pair of shoes should allow the feet to move as naturally as possible, particularly around the toe area where maximum flexibility is required. Unlike shoes with rigid sole, Klas & Sylph's footwear comes with exceptional flexibility that minimizes the resistance force, thereby preventing you from developing metatarsalgia (i.e. pain around the ball of the feet) and inflamed Achilles tendon.
As mentioned in the previous section, the law of nature dictates an inverse relationship between thickness and flexibility. So while our thicker midsole has better shock absorption functionality than our thinner midsole, it has less flexibility in comparison as well. Choosing the right midsole for yourself would largely depend on your physical requirement, personal preference, and how you would like to optimize your options. Please feel free to contact us for proper recommendation or find out more information from our FAQs page. We are more than willing to help!
(with medium flexibility)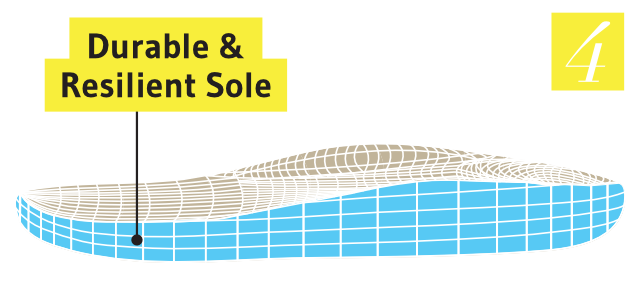 Made of the finest Polyurethane (PU) formula imported from Germany, Klas & Sylph's midsole is incredibly soft, flexible, and durable. Unlike those whose midsoles are made of different materials, Klas & Sylph's PU midsole is much more resilient, as it reverts to its original form despite being constantly compressed by the body mass for a long period of time. This provides both exceptional comfort and ongoing stability in every single step that you take.